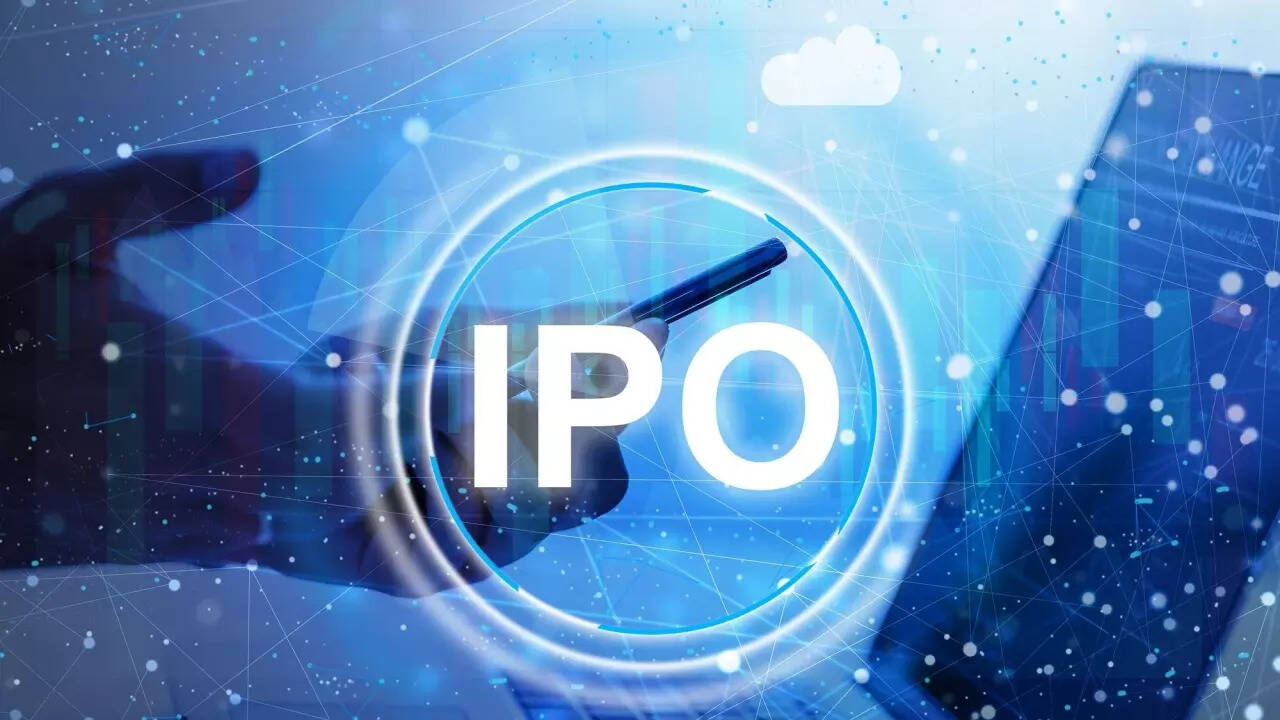 IREDA, Tata Technologies, Fedbank Financial, Gandhar Oil, and Flair Writing are all set to launch their initial public offerings (IPOs) this week. If you're wondering how to apply for these IPOs, here's a quick guide based on an ET analysis. To begin, you'll need a demat account with a depository participant. This account, which holds your shares electronically, can be easily opened online with a broker of your choice.
How can you apply for an
IPO
?
Once you have a demat account, there are two ways to apply for an IPO.You can either do it through your broker's website or ask the broker to bid for the required shares on your behalf. If you choose the option, you can authorize the transaction using UPI (unified payment interface) through popular platforms like BHIM, Gpay, or Phonepe. Some banks also offer the option of applying for IPOs using ASBA (application supported by blocked amount) by filling in the necessary details on their website. Additionally, printed forms are available with some brokers for those who prefer a physical application process.
When should you apply for the IPO?
When it comes to timing, all IPOs are open for application for three days. To ensure that your application is considered, you must submit it and complete UPI authorization before 5 pm on the last day of the issue. It's crucial to be careful while filling in details such as PAN, demat account number, number of shares applied for, and the cut-off price during the online application. Any incorrect information may result in a technical rejection of your application. It is advisable to fill the application form on the first or second day to allow for rectification in case of rejection on the final day.
Many IPOs hit Indian stock markets: Should you invest? FAQs Answered | IPO Investment Guide
How many shares should an investor apply for in an IPO?
Considering the oversubscription of most IPOs, distributors recommend that retail investors apply for only one lot. The regulatory allotment process treats all retail applications (amounting to less than Rs 2 lakh) equally, so there is no advantage in making a large application. In cases where oversubscription is expected, it is wise to opt for minimum bids, saving money for other IPOs as well.
How many applications can an investor make?
Each investor is allowed only one application per permanent account number (PAN). Multiple applications through different brokers or banks with the same PAN will be rejected.
What is the bid / cut off price in an IPO? What should a retail investor do?
The bid or cut-off price in an IPO refers to the maximum price an investor is willing to pay, as determined by the company at the end of the book-building process. When applying at the cut-off price, investors have to bid at the highest price band. In case the IPO is priced lower, any excess amount will be refunded. Distributors suggest that investors bid at the cut-off price.
What is 'lot size' for an IPO?
The lot size for an IPO is the minimum number of shares an investor can apply for, and applications must be made in multiples of this lot size. For example, if the offer price of an IPO is Rs 500 with a lot size of 30, investors can bid for 30, 60, 90, 120 shares, and so on. However, the minimum investment would be Rs 500 multiplied by 30, resulting in Rs 15,000.
What information should an investor look for before applying?
Before applying for an IPO, it is essential to conduct thorough research and not solely rely on market rumors or social media trends. Investors can start by reviewing the draft red herring prospectus (DRHP), which is available to everyone. This document provides valuable insights into the promoter's track record, company profitability, margins, and issues related to corporate governance. It is also advisable to seek advice from advisors, brokers, and refer to their notes.
How do you check if you have been allotted shares in the IPO?
Once the IPO closes for subscription, investors should check whether they have been allotted shares. The IPO registrar handles the allotment process, and the allocation status is usually displayed on the registrar's website on a specified date. Investors will also receive an email and SMS notification from the registrar if they are allotted shares. These shares will then be credited to their demat account and can be sold once they are listed on the stock exchange.