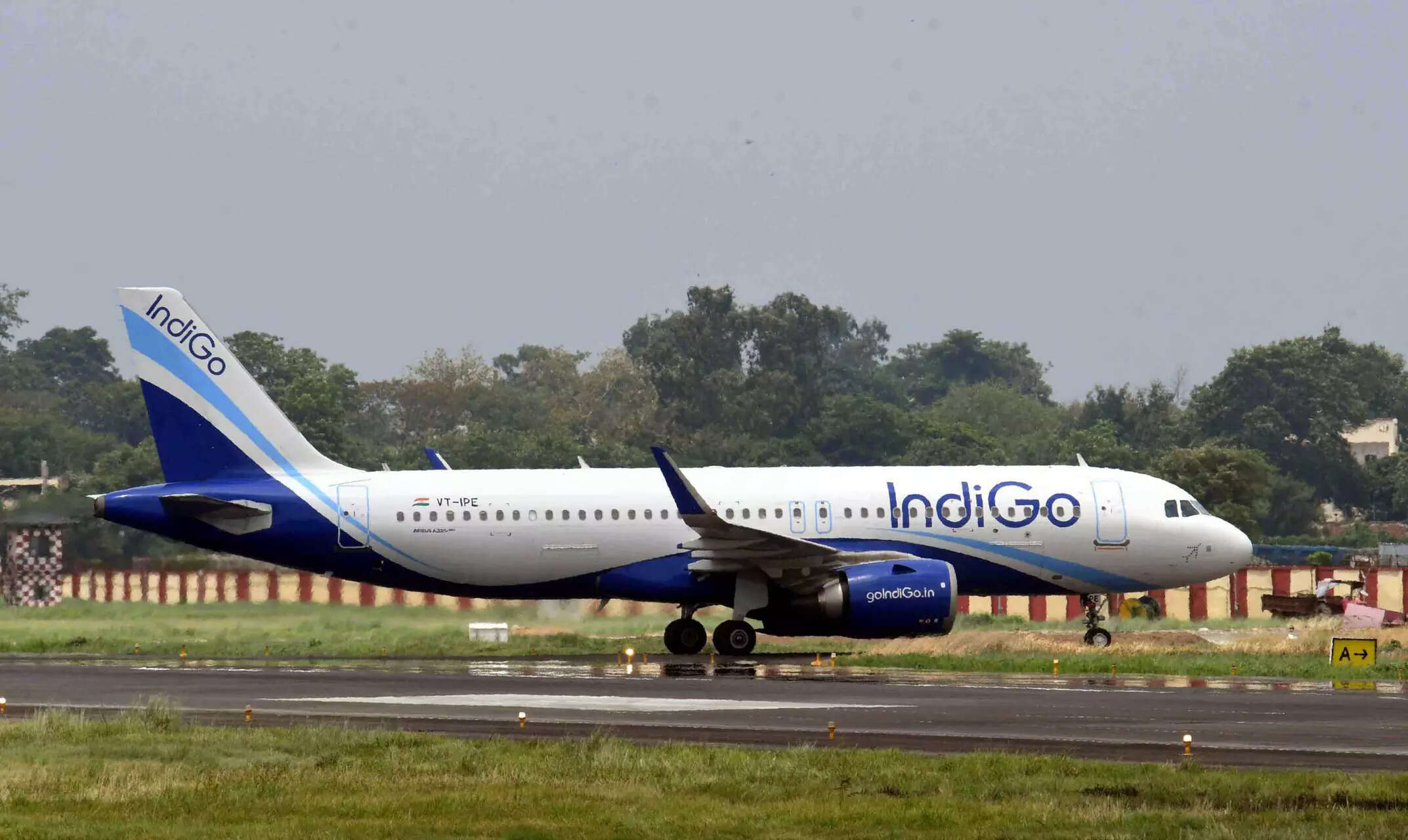 NEW DELHI: India is an incredible and one of the most competitive aviation markets in the world, IndiGo CEO Pieter Elbers said on Tuesday and asserted that the airline is seeking to become bigger and more global.
The chief of the country's largest airline said it is building its own international network, adding new overseas routes from existing cities and enhancing partnerships with other carriers.
Besides, the carrier is taking various mitigating measures to deal with issues related to Pratt & Whitney (P&W) engines that power its A320 fleet. It has grounded many aircraft due to the engine woes.
IndiGo, which started flying more than 17 years ago, operates nearly 1,900 flights daily with more than 320 planes and has a domestic market share of over 63 per cent. In recent months, the carrier has commenced flights to various overseas destinations, including Nairobi and Almaty.
Against this backdrop, Elbers, on Tuesday, also said that India is an incredible and one of the most competitive aviation markets in the world and there is also a lot of competition in the market.
"There should be a correlation between price of a ticket and cost of operations … otherwise, airlines will be out of business," he said and added that IndiGo focuses on affordable fares that goes up and down depending on the season.
The airline connects 32 international and 81 domestic destinations.
While highlighting the growth potential of the country's aviation sector, Elbers said IndiGo is going through a "maturing phase" and also stressed the need for having aviation hubs in India, which is under served.
"IndiGo has the ambition to become bigger, better and even more global…," he said.
According to him, the airline has developed a strategy for internationalisation which has three very important elements.
Apart from building its own network, the carrier is connecting existing cities with new routes like Bhubaneswar and Singapore. Besides, it is enhancing partnerships.
Earlier this month, IndiGo announced a codeshare partnership with British Airways. It also has codeshare partnerships with various other airlines.
When asked about the airline's ambitions and India's efforts to create more hubs, Elbers said, "that goes hand in hand. (For hubs), we need strong collaboration with stakeholders".
On whether the carrier would go for more wide body planes as part of mitigating measures to deal with P&W engine issues, the IndiGo chief said such a thing is not in the plans but nothing can be ruled out also.
"I don't think we should rule out anything. It is not in the plans. Neither we rule out anything," he said while speaking on the sidelines of a conference of the All India Management Association (AIMA) in the national capital.