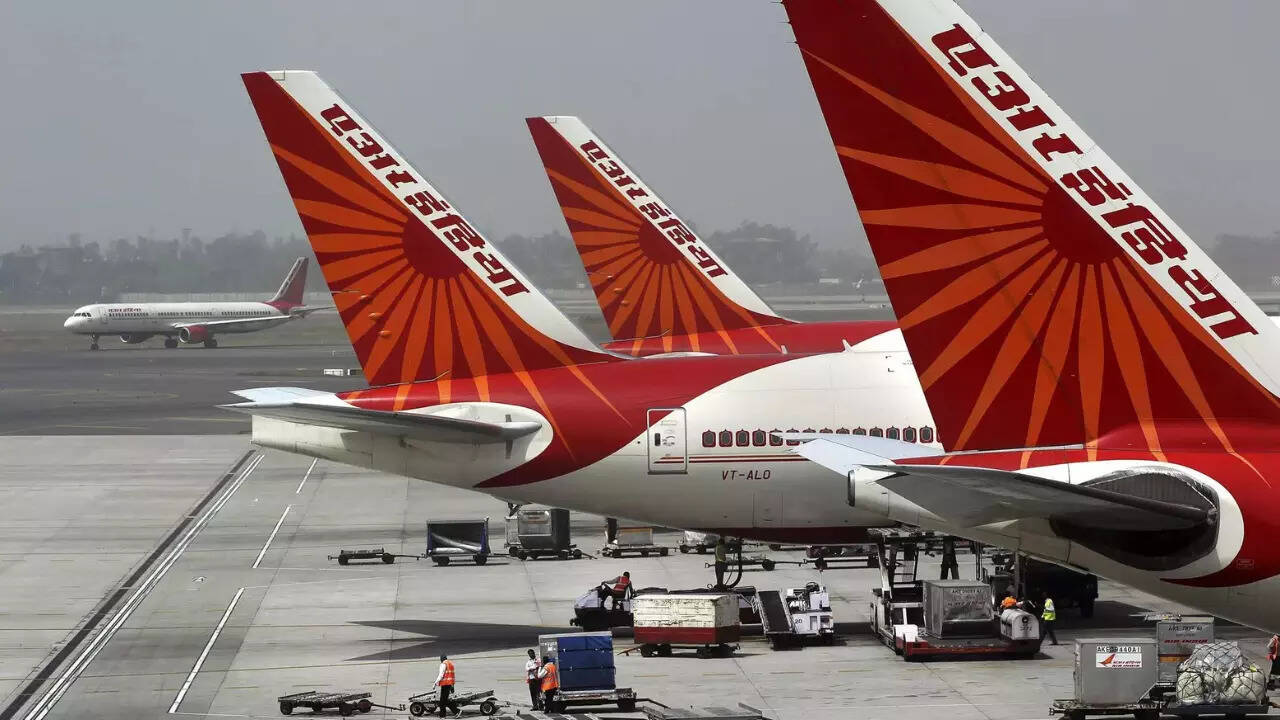 NEW DELHI: Air India has become the first scheduled desi airline to have acquired an aircraft — that too a widebody Airbus A350 — from an entity registered in Gujarat International Finance Tec-City (Gift City). This A350-900 is also the first widebody aircraft to have been leased through India's first International Financial Services Centre (IFSC) via a finance lease transaction with HSBC.
The transaction was facilitated by AI Fleet Services Limited (AIFS), a 100% subsidiary of Air India, and a Gift IFSC-registered finance company. It also marks AI's first financing transaction from its mega $70 billion order for 470 aircraft. Traditionally Indian carriers have leased aircraft from foreign shores like Ireland. The Modi government is keen to bring the leasing business to India as desi carriers — Tata Group AI and IndiGo — are now among the biggest customers for planes globally.
"This landmark transaction marks the beginning of our aircraft leasing business from Gift IFSC, as AIFS will be the primary Air India Group entity for widebody aircraft financing, playing a pivotal role in the future aircraft financing strategy for us and our subsidiaries. It is also a shot in the arm for the development of a robust aviation ecosystem in India. As a flag-bearer of the country, Air India is happy to support the government of India's efforts to develop an aircraft leasing hub in Gift IFSC," said Nipun Aggarwal, AI's chief commercial & transformation officer.
"The government of India has taken several initiatives to develop the aircraft leasing ecosystem at IFSC in India. IFSCA has been working with the stakeholders to develop regulatory enablers for aircraft leasing and financing. The steps taken by Air India by establishing a finance company for the purpose of aircraft leasing and financing at IFSC will go long way in developing IFSC as a preferred destination for aircraft leasing and financing in India as well as globally," said Dipesh Shah, IFSCA executive director.
The first of Air India's six Airbus A350-900 is expected to arrive in India by the end of this year, with the remainder aircraft scheduled for deliveries through March 2024. In addition to the six Airbus A350-900 aircraft, Air India's firm orders for 470 new aircraft include 34 A350-1000, 20 Boeing 787 Dreamliners, 10 Boeing 777X widebody aircraft, as well as 140 Airbus A320neo, 70 Airbus A321neo and 190 Boeing 737MAX narrowbody aircraft.
Air India had signed purchase agreements to acquire these aircraft with Airbus and Boeing on the sidelines of Paris Air Show held in June 2023.